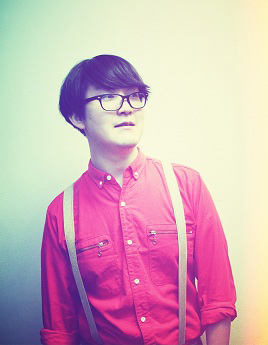 トラックメーカー、作曲・編曲・作詞家。

2007年頃からのインターネット上での制作活動をきっかけに、2011年にAvec Avec名義をスタートさせる。
ポップミュージックとビートミュージックを独自に解釈するスタイルでアメリカLAのMush Recordsや日本のネットレーベルMaltine RecordsよりEPをリリース。
2012年には最先端の音楽とメディアアートの祭典SonarSound Tokyo 2012に出演し、2014年にポップユニットSugar's Campaignとしてもビクター/SPEEDSTAR RECORDSよりメジャーデビュー。

ヒプノシスマイク、Kizuna AI、にじさんじ、CHUNITHM(チュウニズム)への楽曲提供や、中島愛、牧野由依など声優やアイドルの楽曲プロデュース、CM楽曲制作を精力的に行いつつ、
ナナヲアカリ、土岐麻子、ゲスの極み乙女。、Kis-My-Ft2、さかいゆう、一十三十一、Buffalo Daughterなど、国内外問わず様々なアーティストのリミックスも制作している。 また多種多様なジャンルの現場にDJとしても出演。

2020年5月、約8年ぶりとなるソロEP『Rendezvous』をリリース。
幅広い音楽制作を基軸にフロアとベッドルームを横断する新しいポップミュージックの形を追求している。



Avec Avec is a songwriter and music producer/arranger from Osaka, Japan.

He started his career in 2007 releasing some remixes and mashups on internet. In 2011, he began producing solo tracks under the name Avec Avec.
His EPs were released from Mush Records in LA and Maltine Records, the Japanese internet-based music label.
He also performed in SonarSound Tokyo 2012, the festival for music and new media art, and he made his debut from the major label VICTOR/SPEEDSTAR RECORDS in 2014, as the pop unit Sugar's Campaign.

Avec Avec has written many songs and tracks for HYPNOSYSMIC, Kizuna AI, NIJISANJI, CHUNITHM and etc, for voice actresses and idols such as Megumi Nakajima and Yui Makino, and for a lot of commercial messages.
Also he made remixes for many artists including both Japanese and international, such as Akari Nanawo, Asako Toki, Gesu no Kiwami Otome, Kis-My-Ft2, Yu Sakai, HITOMITOI, Buffalo Daughter and etc.
He performs as DJ in different kinds of parties.

His first EP in 8 years "Rendesvous" was released in 2020.
Based on the wide range of his music works, Avec Avec is seeking for a new style of pop music, crossing over dance floor and bedroom.